It's 2020, and brides today have become even more specific about what they want and how they want to look on their special day. After Kate Middleton, Meghan Markle, Priyanka Chopra, and others whose wedding attires have taken the world by storm, the wedding market has experienced a boom. Check out some of the best clothes in the market.
Extravagant Tiaras
When brides want something extra to go with their gowns, they go for the next most obvious thing, a tiara. Inspired by the royals and celebrities brides are adding beautiful and sparkly tiaras to their long wails and net gowns. Some of them even prefer to add flower bands instead of diamonds.
Bridal Jumpsuits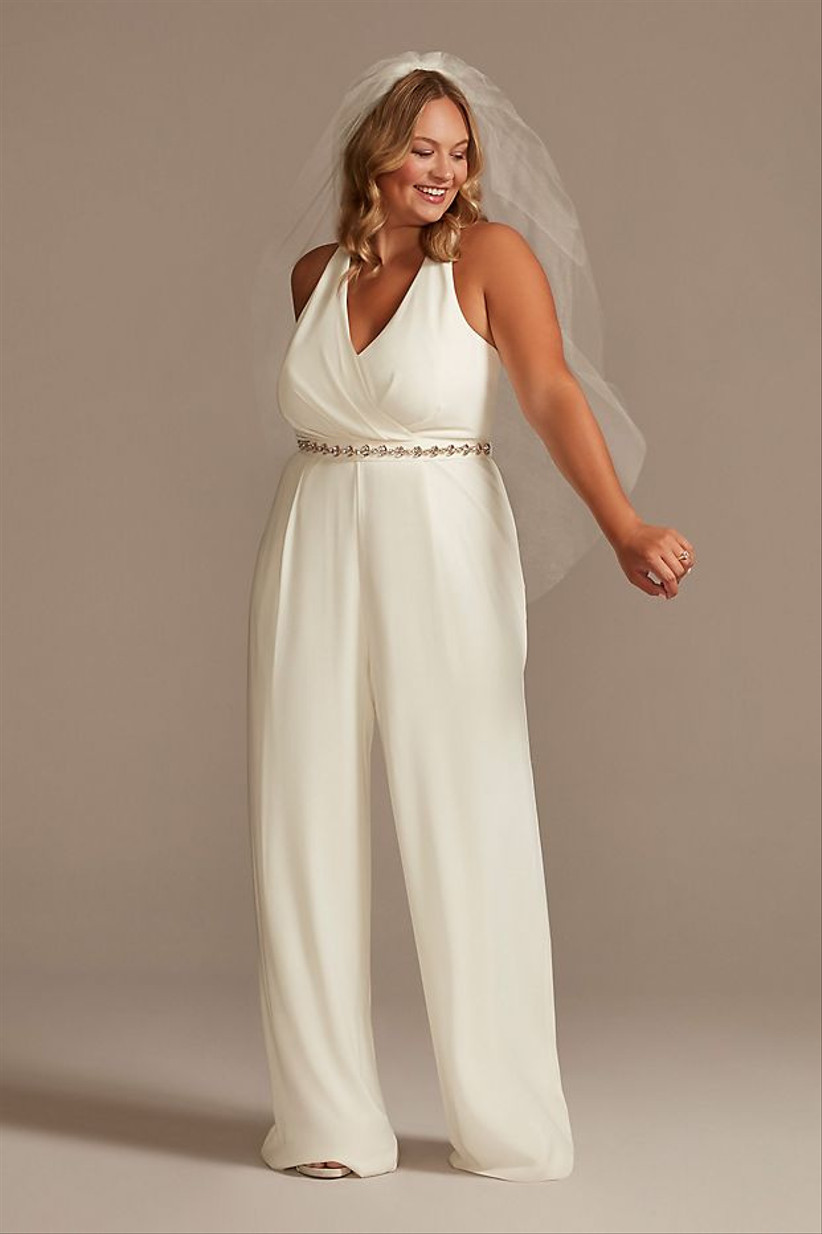 Where most brides prefer full-blown traditional gowns with accessories, there are others who prefer to go in for unconventional ones. The modern pantsuits are made out of the net, lace, and even simple rayon material. Organza and net trains are stitched from the waist to downwards along with a sparkly belt to add a wow factor!
The Simple Gown
In the age where most brides prefer their wedding attires to stand out from the crowds by adding all the sparkle and glitz, some prefer to keep it simple with minimalistic design and clean tailoring. The gowns have a touch of the 90s and that is what makes them look classic and chic.
The One with the Pastel shade
Although bridal gowns are meant to be white traditionally, who said people couldn't break norms? The 2018 Pantone color of the year was violet, but this color showed up most avidly the next year in its lightest shade-lavender in most of the wedding gowns. Pastel shades of orange were also seen in a lot of designs by some top designers.
The Turtlenecks
Where there are gowns that have plunging necklines and off-shoulder tops, the turtleneck gowns are currently a rage. They look beautiful in lace but quite classy in all kinds of cotton too. 2019 has seen a rise in the turtleneck gown and designers all over the globe have drawn inspiration from it for their wedding gowns.